Azure Managed Cloud Services by Tanish Analytics
Tanish Analytics is your reliable ally in Azure Managed Cloud Services, providing a comprehensive array of offerings, including infrastructure oversight, application development, data analytics, and security solutions. Our team of experts collaborates closely with clients to gain insights into their specific needs, crafting customized Azure solutions that optimize both efficiency and cost-efficiency. We take care of all facets of your cloud environment, from the initial setup to continuous monitoring and fine-tuning. With Azure Managed Cloud Services from Tanish Analytics, businesses can concentrate on their core operations while we expertly manage their cloud infrastructure, guaranteeing enhanced agility, scalability, and dependability.
Features:


Cost Optimization: Azure offers flexible pricing models and tools to optimize costs, making it cost-effective for businesses of all sizes.
Innovation: Stay at the forefront of technology with access to Azure's cutting-edge services and features, enabling rapid innovation and digital transformation.
Flexibility: Azure's open and hybrid cloud capabilities allow you to run applications anywhere, providing flexibility and reducing vendor lock-in.
Compliance: Azure's comprehensive compliance offerings ensure your organization meets regulatory requirements, enhancing trust with customers and partners.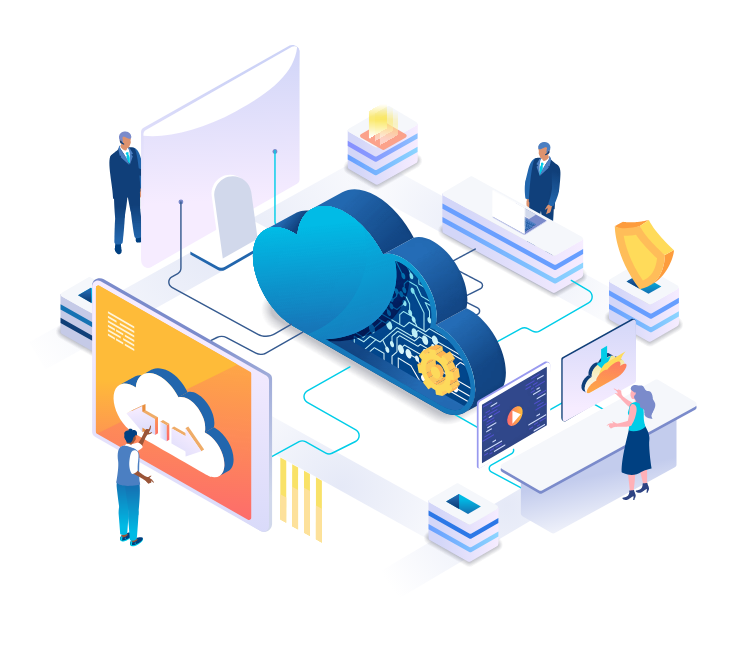 Let's Discuss Your Project
Get a free consultation and share your project concept with us so we can transform it into a fantastic digital product.
Key Azure Managed Cloud Services
Overall, Azure Managed Cloud Services provide the ideal foundation for your organization's digital journey, offering scalability, security, automation, and a wealth of features to streamline operations and achieve sustainable growth in the cloud-driven era.